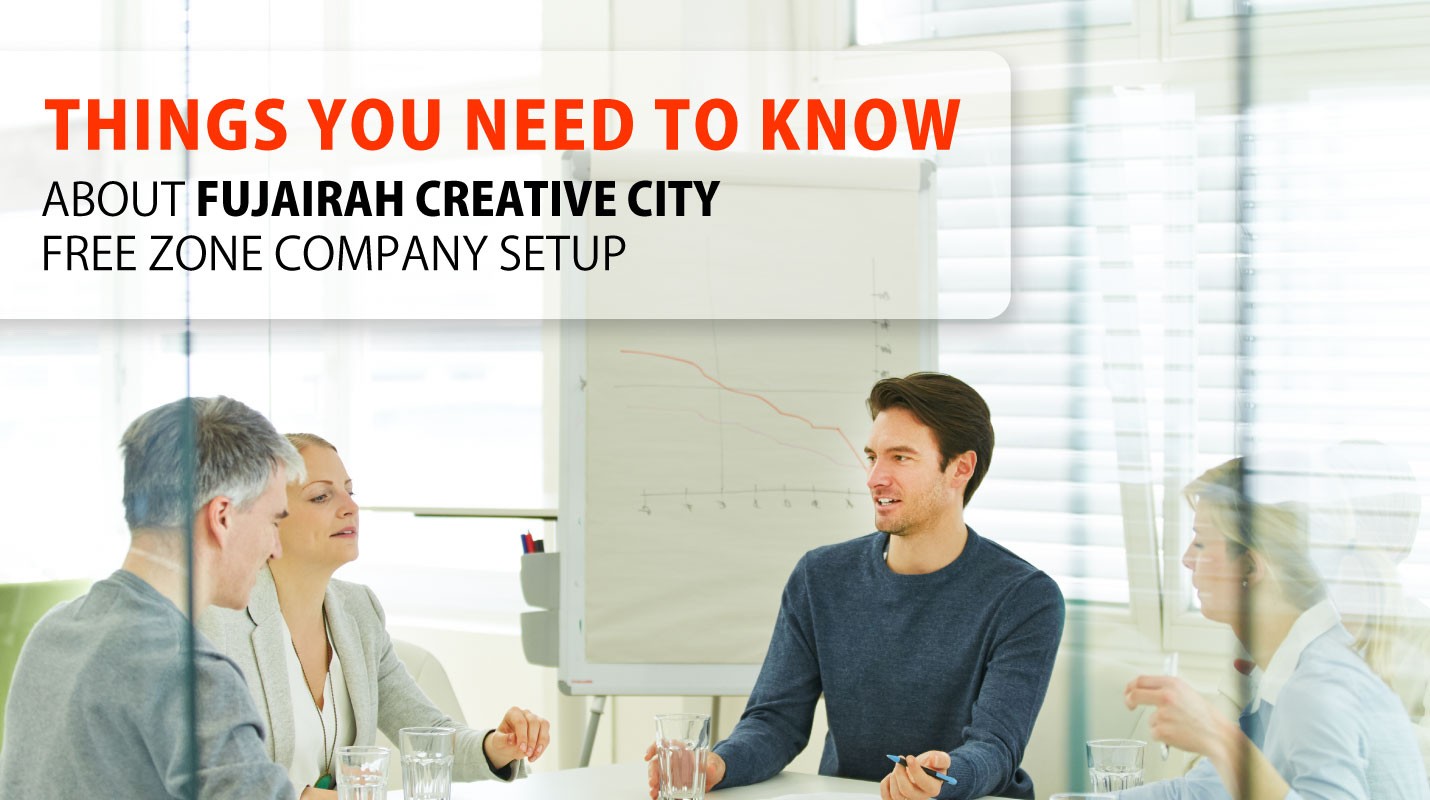 September 5, 2017
Things you Need Know about Fujairah Creative City Free Zone Company Setup
Are you planning to startup your own consultancy, events management, or e-commerce company in the UAE? Every year, the country attracts a large number of investors and businessmen from different countries around the world.
It is important to know the guidelines on how to start your company formation. In order to operate a business in the UAE, a foreign investor or businessman is expected to go through the legal formalities required by the law. Whether it be incorporating a new business or registering a branch office.
Setting up a free zone business in UAE
There are many free zones available in Dubai and across the UAE where foreign investors can set up their business. Below are some of the main features and benefits of a free zone business setup:
The main benefit of a free zone entity is that it can be wholly owned by an expatriate.
Free zone companies are granted with certain financial benefits.
A free zone entity will generally take one of the following three forms: a branch or representative office of a foreign company, a free zone company or a free zone establishment.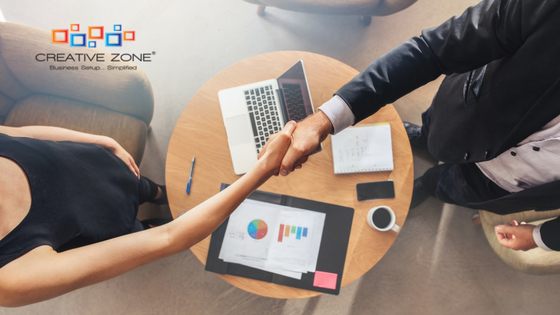 Setting up a free zone is relatively easy. Free zone authorities such as Fujairah Creative City requires minimum paperwork and duration. Here are the basic steps in setting up a business in a free zone:
Determine the type of legal entity
Choose a trade name
Get pre-approvals (for some nationalities)
Register your business and get your license
Fujairah Creative City offers a wide range of media and consulting related activities are available ranging from but not limited to:
| | |
| --- | --- |
| | |
| | |
| | |
| | |
| | |
| | Advertising and Marketing Services |
| Fashion and Design Consultancy | Software Development Management |
| | |
| | |
| | |
There are 2 company setup options available in Fujairah Creative City Free Zone:
1. New Entity
• Free Zone Establishment FZE - A new business entity with 1 individual shareholder
• Free Zone Company FZ LLC - A new business entity, with 2 or more shareholders (can be individuals and/or companies)
If you are going to incorporate a new business in the UAE, activities like consultancy, whether it be including practice of engineering, medicine, marketing, or research, the most common entity foreign investors use is the professional services entity.
2. Branch

• A Local Branch - A branch of an existing firm in the UAE
• A Foreign Branch - A branch of an existing firm outside the UAE
A branch office only engages in those activities that are carried out by its parent company. A representative office is more limited than a branch office in the scope of activities that it is permitted to undertake. A representative office may only conduct marketing and administrative functions on behalf of its foreign parent.
If you belong to one of these setup options and want to understand the process and the requirements more, schedule a free consultation with our business setup advisors today.
How much does it cost to open a free zone company in the UAE
If you are to setup your free zone company in the Fujairah Creative City Free Zone, flexible installment packages are available through CREATIVE ZONE. There are four setup packages options you can choose from depending on your requirement:
Baby Business Company Setup Package
Freelancer Setup Package
Company Plus Setup Package
Company Only Setup Package
If you are not sure whether to pursue a free zone company setup or a foreign branch, talk to one of our industry experts and get guided to what, where and how to start. We are composed of professional team of business setup experts in Dubai. We have helped more than 5,000 entrepreneurs and investors setup their companies in the UAE. We specialize in company registration, free zone business formation, and offshore business setups. To request a proposal, call 04 567 7333 or email us today.