CREATIVE ZONE CONNECTS YOUR COMPANY TO OUR CUSTOMERS
CREATIVE ZONE brings together like-minded SME entrepreneurs through our interactive networking events at prime locations around Dubai.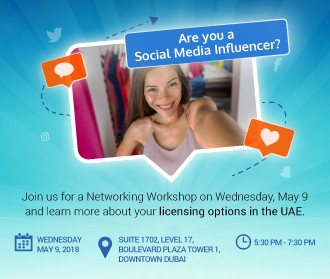 Join our Social Media Influencer Workshop
Join us for a Networking Workshop on Wednesday, May 9 and learn more about your licensing options in the UAE. With the latest National Media Council regulation for social media influencers, when do you require a license?
---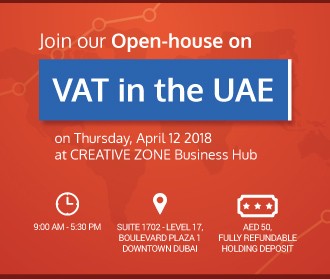 Join our open-house on VAT in the UAE
CREATIVE ZONE Tax & Accounting senior Tax Advisors have teamed with ZOHO Accounting Software to bring you a full day of information-rich workshops. Learn all about VAT - from the registration process to maintaining proper records and filing returns. It will cost you more if your business is not prepared with proper recording processes in place.
---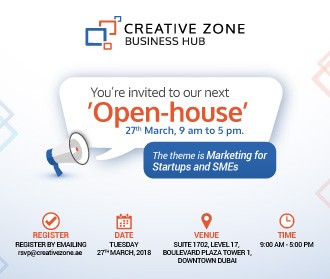 CREATIVE ZONE Open House Workshop
CREATIVE ZONE clients are welcome to drop in and use the coworking space, free WIFI, network and attend workshops throughout the day ALL FREE.
---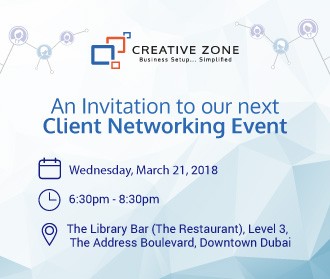 CLIENT COCKTAIL NETWORKING EVENT
Please join our very popular and exclusive client networking cocktail reception. Enjoy the company of like minded business people, in the sophisticated ambience of the new Address Boulevard Hotel. Book now as spots are limited.
---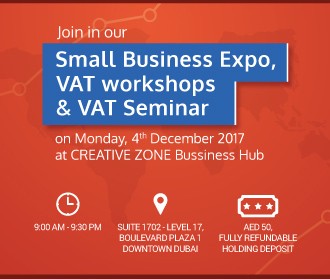 ---
Back To Top