CREATIVE ZONE CONNECTS YOUR COMPANY TO OUR CUSTOMERS
CREATIVE ZONE brings together like-minded SME entrepreneurs through our interactive networking events at prime locations around Dubai.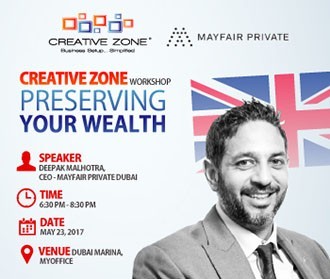 Preserving Your Wealth
Do you have a UK Passport, family in the UK or domicile in the UK? Do you want to know how to legally protect your assets from UK inheritance tax? Our speaker Deepak Malhotra is highly experienced in the process of protecting assets and preserving wealth, and will be available to answer your questions.

Learn how high net worth multi-jurisdictional families can protect their assets and plan for inter-generational wealth transfer.
---
Maximising Sales Opportunities - An active workshop for SMEs and corporate sales teams
Peter Heredia is the Managing Director of Max Sale Solutions. Max Sale Solutions is a successful consultancy firm helping companies globally, cut through the issues that are limiting increased sales. Unlike traditional sales training companies, they know that it is as important to increase the efficiency of a sales team by managing activity as well as improving their sales skills. Peter will share his extensive experience and insights gleaned from the hundreds of projects he has managed the world over - from SMEs to international corporations.
---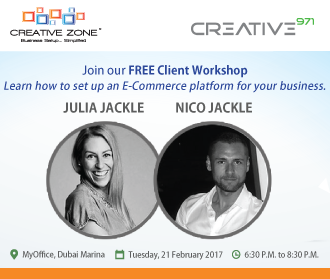 E-Commerce for SMEs
The fastest growing consumer trend in the world today is shopping online. Take advantage of this global movement and launch an e-commerce platform to trade products and market your brand.
With more than 8.5 million residents or 91.9% of the population accessing the Internet, e-Commerce is the fastest growing business sector in the United Arab Emirates. Globally, more than 80% of Internet users made a purchase online in the last 12 months.
---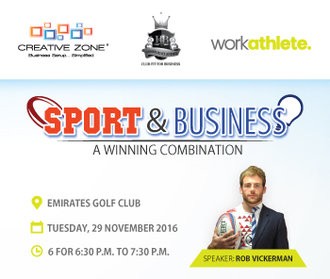 Sport and Business - A Winning Combination
Building a great team is one of the hardest concepts in business. Maintaining, developing and motivating the team is a different task completely. Using a rare combination of leadership, positive psychology and international sporting experiences, Rob Vickerman runs an interactive workshop taking you through how teamwork can be individually understood.
Join us for an exclusive opportunity to meet ex-English Rugby Sevens Captain Rob Vickerman who will share his expertise and insights. A great 'kick off' to the Emirates Dubai Rugby Sevens - not to be missed.
---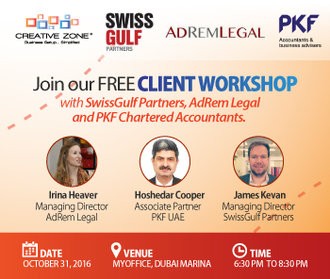 Legal, Accounting and Employment matters for Entrepreneurs
This is an essential workshop for Startups and SMEs to learn the essential business fundamentals to implement early to save headaches in the long term. Our Speakers who have years of combined experience across Recruitment/HR, Legal and Accounting sectors will share their knowledge and a number of free templates with attendees.
---