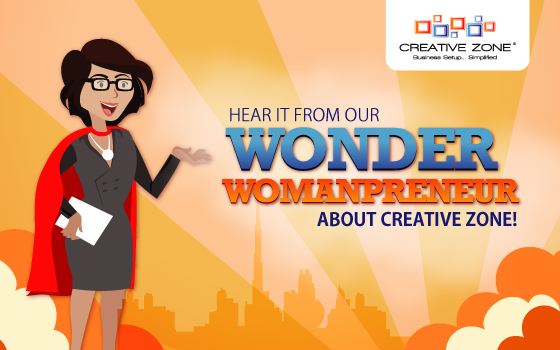 May 16, 2017
Paula Statham

Marketing & Communications Director
Paula Statham is a B2B and B2C marketing and communications professional with proven results driven expertise across all macroms. She has brought a diverse range of skills to her role with CREATIVE ZONE including cross sector marketing, digital and social media management, SEO, PPC, corporate identity development, brand enhancement, PR, CRM, and project management.
Paula was recently awarded Employee of Year 2016 in recognition of the outstanding growth achieved within her department.
CREATIVE ZONE is a team of company formation specialists who are a respected leader in the UAE business setup industry. Having successfully setup over 5,000 companies since their inception in 2010, CREATIVE ZONE understands and appreciates the challenges and concerns people are faced with when trying to incorporate a new company in a foreign country. CREATIVE ZONE not only specialize in the handling and processing of all company documentation (everything from trade licenses to residency visas) but they also provide a business support platform of the highest caliber to their clients, helping them start their businesses off on the right foot. CREATIVE ZONE's expertise lies in the establishment of Free Zone, Dubai LLC & Offshore companies which in turn, allows entrepreneurs and start-up companies to focus on what's most important; starting their business and making it a success!